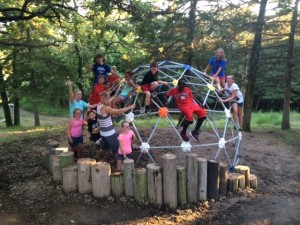 Moses Merrill offers kids from kindergarten through 12th grade an exciting summer camp experience focusing
on the Gospel message.
The great outdoors is the backdrop for worship, Bible study, growing their faith and building a relationship with God. Campers make memories splashing in the pool, sailing through the trees on the zip line, and of course sitting around the campfire!
It is an experience that they will never forget. Children of all faiths are welcome to come discover and grow.
You can register online or by contacting the church office for an application.